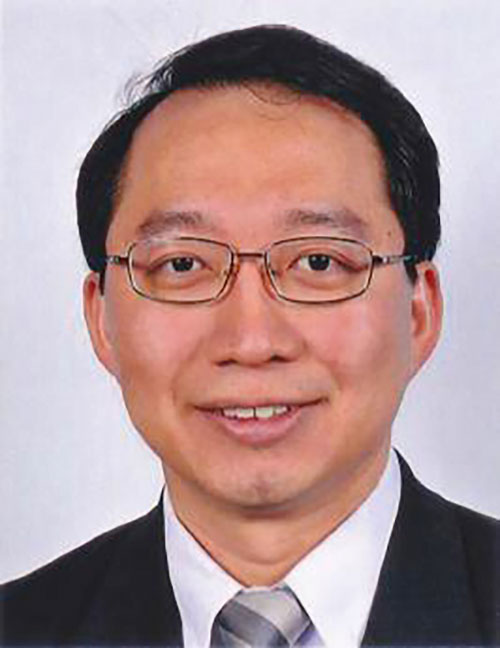 Dr Daniel Yeo
Senior Consultant Cardiologist
MBBS (Western Australia),
MRCP (UK), FRCP (Edinburgh), FRCP (London)
FAMS (Cardiology), FACC (USA)
Diplomate ASCeXAM (NBE, USA).
Dr. Daniel Yeo is a Senior Consultant Cardiologist and Medical Director of Apex Heart Clinic in Gleneagles Hospital, Singapore. His vision is "Caring for Your Heart". He is a USA Board-Certified Echocardiologist, and Heart Failure Specialist.
At the Apex Heart Clinic, he provides comprehensive evaluation of the heart and its function, including 12-Lead Electrocardiography, Treadmill Stress Test, Echocardiography, 24-Hour ECG and Blood Pressure, and Cardiac CT.
He is an expert in Echocardiography, treating Heart failure and other diseases of the heart. He performs Trans-Oesophageal Echocardiography, Ultrasound-guided Pericardiocentesis, Haemodynamic Tailored Therapy for Heart Failure, Iron-repletion therapy, and Endomyocardial Biopsy. This is in addition to standard Cardiology procedures offered such as Coronary Angiography, Angioplasty and Percutaneous Intervention, Cardiac Device Implantation and Management (including Pacemakers, Defibrillators, and Cardiac Resynchronisation Therapy) which he will arrange to optimize and obtain the best outcomes with the relevant sub-specialist. He trained at the Cleveland Clinic in Ohio, USA to care for the most critically ill Heart Failure patients, and maximize their chances of survival with Intra-Aortic Balloon Counterpulsation Therapy, Inotropic Therapy, Left Ventricular Assist Device, and Heart Transplant.
He works with the best and brightest cardiac surgeons to bring his patients the best results when they require surgery, including Coronary Artery Bypass Grafting, Mitral Valve Repair, Mitral Valve Replacement, Aortic Valve Replacement, Aortic Root Replacement, Aortic Aneurysm Repair, Tricuspid Valve Repair, Tricuspid Valve Replacement, Pulmonary Valve Surgery, Pulmonary Embolectomy, Pneumonectomy, Lung Cancer Surgery, Pericardial Effusion Drainage and Surgery, Pericardiectomy, Left Ventricular Remodeling Surgery, and Left Ventricular Assist Device Implantation.
Dr. Daniel Yeo graduated from the University of Western Australia with the degrees of Bachelor of Medicine and Bachelor of Surgery in 1999. He completed basic medical training in Sir Charles Gairdner Hospital, Western Australia, and returned to Singapore in 2002, working in Tan Tock Seng Hospital for more than a decade. He cared for SARS patients during the worldwide SARS outbreak in 2003. In appreciation of services rendered during SARS crisis, he received the Courage Star Award from the President of Singapore, Mr. SR Nathan in 2003.
As the culmination of his training in Internal Medicine, he was awarded Membership of the Royal College of Physicians, United Kingdom in 2004. He completed Advanced Specialty Training in Cardiology in 2007, and is a fully accredited Specialist in Cardiology with the Ministry of Health, Singapore, and the Singapore Medical Council. He was elected as a Fellow of the Academy of Medicine, Singapore in 2008, and was the Vice-Chairman of the Chapter of Cardiologists, Academy of Medicine, Singapore from 2013 to 2015. He is a Founding Member of the Singapore Chapter of the American College of Cardiology (2012).
Dr Yeo was awarded a Ministry of Health scholarship and completed a one-year Advanced Fellowship in Heart Failure and Cardiac Transplantation at the Cleveland Clinic, Ohio, USA in 2009. He passed the USA Board Exams, obtaining Testamur status in the National Board of Echocardiography ASCeXAM in 2009, and obtained full certification as a Diplomate in the ASCeXAM in 2012. He was elected a Fellow of the Royal College of Physicians of Edinburgh in 2011, and was subsequently elected a Fellow of the Royal College of Physicians of London in 2019. He was elected to Fellowship of the American College of Cardiology in 2013. He led the Heart Failure Service at Tan Tock Seng Hospital from 2008 to 2014, and was the Director of the National Healthcare Group Heart Failure Disease Management Program from 2011 to 2014. Under his watch, the annual mortality rate for Heart Failure patients in the National Healthcare Group dropped from 17% to 11%. The 30-Day readmission rate was stabilized at 5% (compared to 25% worldwide). This work has been presented at the world-renowned American Heart Association Scientific Sessions.
Dr Yeo was a Clinical Senior Lecturer at the Yong Loo Lin School of Medicine, National University of Singapore.  He has been the Principal Investigator for many international multi-center trials in Cardiology and Heart Failure, and his research has been presented at numerous major Cardiology Conferences in USA and Europe. He has authored and co-authored many publications in the field, which are published in the leading Cardiology and Medical journals. He is one of the few cardiologists in Singapore who are specially trained in Heart Failure, and is dedicated to improving the care and outcomes for patients with heart failure. He is also one of the few cardiologists in Singapore who are certified by the USA National Board of Echocardiography.
His passion is to understand the patient's concerns and to care for the patient as a unique individual. He practices evidence-based and collaborative medicine so as to achieve the best possible results for his patients, and ultimately achieve a healthy heart.
Education
University of Western Australia – Bachelor of Medicine and Bachelor of Surgery – MBBS
Royal College of Physicians, United Kingdom – Membership Exam – MRCP (UK)
Advanced Specialty Training, Cardiology – Academy of Medicine, Singapore
Advanced Fellowship in Heart Failure and Cardiac Transplantation, Cleveland Clinic, Ohio, USA
Diplomate, Adult Echocardiography, National Board of Echocardiography, USA
Professional Memberships
Fully Registered Medical Practitioner with Singapore Medical Council
Fully Accredited Specialist in Cardiology with Ministry of Health, Singapore
Fellow, Academy of Medicine, Singapore
Fellow, Royal College of Physicians, Edinburgh
Fellow, Royal College of Physicians, London
Fellow, American College of Cardiology
Professional Experience
Basic Medical Training – Sir Charles Gairdner Hospital, Perth, Western Australia – 1999-2002
Internal Medicine Training – Tan Tock Seng Hospital, Singapore – 2002 to 2004
Advanced Specialty Training in Cardiology – Tan Tock Seng Hospital, Singapore – 2005 – 2007
Advanced Fellowship in Heart Failure and Cardiac Transplantation, Cleveland Clinic, Ohio, USA – 2008-2009
Consultant and Head, Heart Failure Service, Tan Tock Seng Hospital – 2008 to 2014
Director, National Healthcare Group Heart Failure Disease Management Program – 2011 to 2014
Consultant Cardiologist and Medical Director, Apex Heart Clinic – from 2014
Chairman, Medical Advisory Board, Gleneagles Hospital, Singapore – from Nov 2018
Languages
English, Mandarin, Hokkien, Teochew, Malay (Bahasa Melayu).
Staff speak English, Mandarin, Malay, Bahasa Indonesia, Hokkien, Teochew, Cantonese, Tagalog